WELCOME at TELSTAR SURFSCHOOL!!
Telstar Surfschool is the "SURFSPOT" located in the center off the Netherlands on the beautiful Strand Horst. This unique location offers the ultimate place for kitesurfing, windsurfing, stand up paddling and lounging for every water sports enthusiast. Due to its central location, it is a good place for most water sports enthusiasts to enjoy surfing. For the novice surfer, it is also an ideal place since a large surface area is very shallow.

Telstar Surfschool has an extensive range of clinics, rentals, lessons and test options to gain or improve surf skills. With us you can go windsurfing, kitesurfing or relax on the SUP. The ideal place for everyone who loves water & action!

With us it is also possible to do the fun water sport activities in a group context during a fun group & company activity. We offer various options. Combine the activities with a delicious buffet, barbecue or unforgettable party. A lot is possible.

For more information you can email us at info@telstarsurfclub.nl or call us +31-341-701062.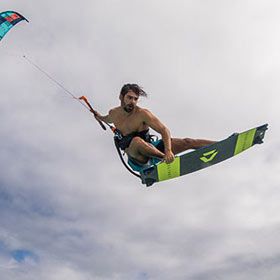 KITESURF clinic
Would you like to learn kitesurfing? At Telstar Surfschool we offer various options to learn and to master this beautiful sport. Learn the kitesurfing basics or improve your skills with, for example, a private lesson.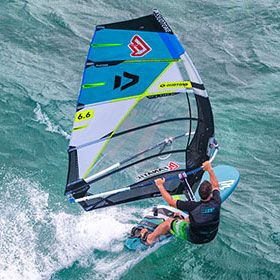 Windsurf Clinic
Have you always wanted to learn windsurfing but it has not happened yet. No problem. Learn windsurfing at Telstar Surfschool under the guidance of certified instructors. Learn the basics of windsurfing or improve your skills with, for example, a private lesson.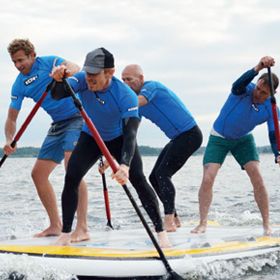 group activities
Do you want to learn how to windsurf or kitesurf with your colleagues? Or how about a great SUP trip on the water? You're in the right place at Telstar Surfclub. Combine this day with your friends or colleagues with a delicious buffet or barbecue. You will experience an unforgettable day at Telstar Surfclub.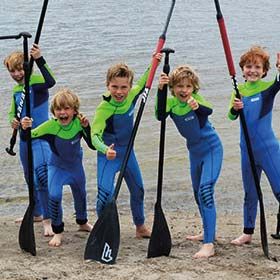 kids activities
Are you looking for a fun activity for a children's party? Then you have come to the right place at Telstar Surfschool. Windsurfing, Stand Up Paddle or the Multi-SUP. A kids outing to remember.