Shop the Unifiber EVO RDM C80 C.curve quickly and easily online at Telstar Surf. Enjoy your new purchase as soon as possible by ordering it today in our online surf shop!
*Due to the holidays, the delivery time is longer than usual

iDeal

PayPal

Mastercard

Visa

Bancontact
Giropay

Mastercard

PayPal

Visa

Sofort
PayPal

Mastercard

Visa

iDeal

Giropay
EVO RDM C80 C.curve
Unifiber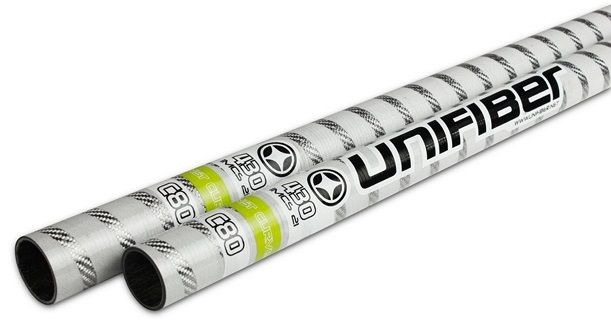 More Information

| | |
| --- | --- |
| Product | EVO RDM C80 C.curve |
| Articlenumber | 4020700026 |
| Brand | Unifiber |
| Curve | Constant curve |
| Supplier number | UF007280 |
| Season | 2021 |
Unifiber Evo RDM C80 Contant curve
The Unifiber windsurf masts are made of high quality and a fair price. Since Unifiber was found in 2003, they have been producing masts and other hardware. By listening to the market and "learning and improving", Unifiber ensures a qualitative mast.
Masts made by Unifiber are available in various sizes, carbon percentages, diameters and curves. Unifiber has the right mast for every windsurfer!
When purchasing the right mast you have to look at the specifications of the sail. Are you sailing the brand with an SMD / RDM diameter? And which curve does the brand of the sail apply.
Most users will use the standard (SDM) mast. We recommend a RDM mast if you are a wave or freestyle windsurfer. The masts are also available in different carbon percentages. The higher the carbon percentage, the lighter your sail set will feel and the better the performance.
This Unifiber mast has 80% carbon and a constant curve. The mast goes into almost every sail that allows RDM. The 80% carbon already delivers high performance, but if you are looking for the maximum we advise you to look at a 100% carbon percentage mast.