Telstar surfshop
Telstar Surf is the specialist in windsurf, kitesurf, wingsurf, SUP and wakeboard. Are you looking for the best brands? The current surfshop is full of high quality surfgear from top brands. Besides a physical surfshop Telstar Surf also has a webshop! Also on the website you can find the best surf equipment.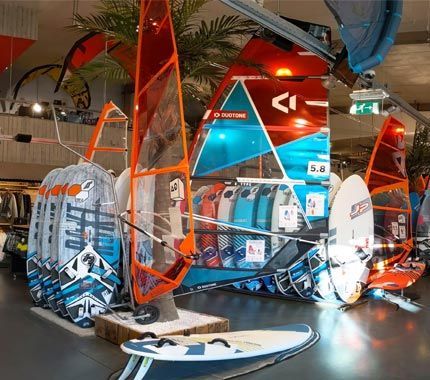 Windsurf
Telstar Surf can proudly say that we are the largest windsurf shop in the Netherlands. At Telstar Surf you can find sails, boards, masts and booms from various brands such as Fanatic, Starboard, Gaastra, Duotone, Unifiber and many more A-Quality brands!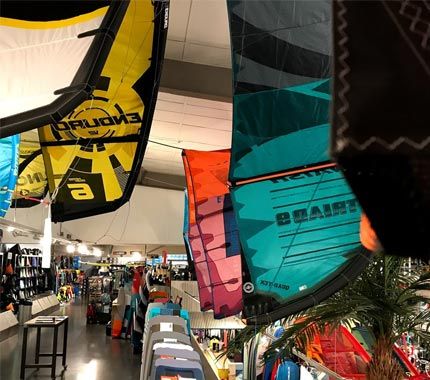 Kitesurf
In addition to many windsurfing gear, you will also find specialized kitesurfing gear. Think about kites, kiteboards, bars and harnesses from various brands such as North, Duotone, Mystic, ION, Cabrinha and many more high-end brands!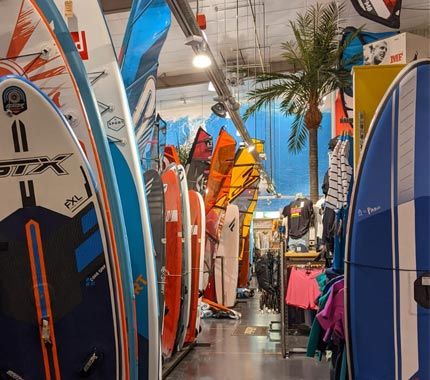 SUP, Waterski & wakeboard
Besides having a wide range of windsurfing and kitesurfing equipment, Telstar Surf also delivers SUP, waterski and wakeboard equipment. Telstar Surf has numerous SUP boards, SUP paddles, wakeboards and water ski's from brands such as Aquatone, Fanatic, Brunotti, Connelly, O'Brien, Ronix and many more specialized brands!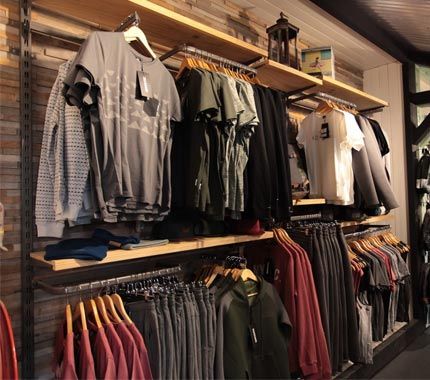 Clothing
At Telstar Surf you can also find men's and women's clothing from surf brands such as Mystic, Billabong, O'Neill, Hurley, Salty Crew and many more brands! In addition to clothing, you can also buy flip flops, caps, sunglasses and bags at Telstar Surf.
Meet our team!
The Telstar Surf team consists of enthusiastic surfers who have a passion for the wind- and kitesurf culture. Telstar Surf has the advantage of having its own test center a few hundred meters away from the surf shop. In many cases, our team tests the boards, sails, kites and kiteboards, so that every employee knows what he or she is talking about.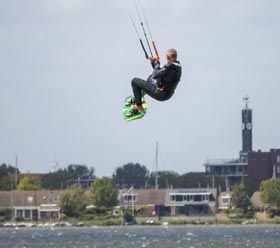 Sven
Type kiter
: Freeride
kitesurfer, nice cruising and jumping into the air.
Gear: Duotone EVO & OZone Code

WHY VISIT THE SURFSHOP?
Large windsurfing and kitesurfing department, where the employees have a very high knowledge of the latest developments.

Almost all the high quality brands of wind- and kitesurfing are presented in a fully rigged way.

Large stock of various brands.




Possibility to exchange your gear.

Large collection of surfwear including Mystic, Quicksilver, Billabong, O'Neill, ION, Reef, Olukai, etc.




Free parking and easily accessible via a highway called the A28.

In high season you can visit the shop 7 days a week for your windsurfing and kitesurfing gear.

4 times a year there is a trade-in fair for your kitesurfing and windsurfing equipment.
VIRTUAL TOUR

Just like Google Streetview, you can view our surfshop from the inside (don't forget to take a look upstairs as well.) The interior is never the same, as new items are added regularly. Are you curious how our surfshop looks like now? Visit our surfshop! Seeing and feeling is just a little bit different than an internet page.